Herbal Navel Prostatic Patch
5pcs/ Box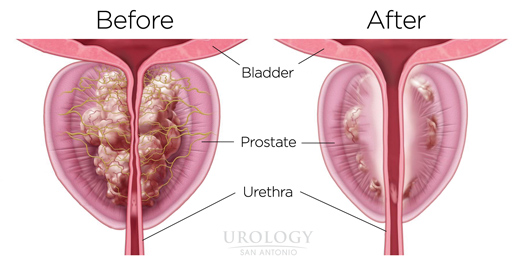 HOW DO OUR PROSTATE PATCHES WORK? You simply apply one patch on your stomach and change it at the same time every day for a continual dose of high-quality ingredients.

SLOW RELEASE: Our patches deliver the unique formula in a steady dose over 24 hours. This means the nutrients are slowly absorbed into your body over time – a method many people prefer as they find it better than taking a tablet which delivered one "hit" of ingredients that can pass through your body too quickly. It also means the ingredients continue to work overnight – the primary regeneration time for cells in our body.

QUICK ABSORPTION: The active ingredients are freeze-dried onto the patch and absorbed into the body upon contact with skin. Topical patches are an effective delivery method and a great alternative to taking supplements in tablet form, as they deliver nutrients directly to your bloodstream, therefore bypassing your digestive system.

EASY TO USE: Patches are the ideal solution if you are busy or if you tend to simply forget to take your vitamins and supplements every day. Just put one patch on every morning and don't worry about it until the next morning!

SAFE, NATURAL & DISCREET: Our patches are totally safe and natural so there are no side effects to worry about. They are also small & slim so is discreet when worn under clothes.
PUT AN END TO CONSTANT URINATION:
PRODUCT DESCRIPTION
Are you suffering from symptoms of an enlarged prostate? 
- bathroom visits during the night disrupting sleep
- a weak stream
- sudden and frequent urges to urinate
- the feeling your bladder is never fully emptied
- a painful and burning sensation when urinating
- reduced sex drive

A SUPPLEMENT PATCH DESIGNED TO TREAT THE SYMPTOMS OF AN ENLARGED PROSTATE 
Saw Palmetto Prostate Patches are an advanced, skin-applied supplement to help maintain prostate health. Contains 4 key natural ingredients. 

What's the "Magic Formula" in our Prostate Patches? 
Specially formulated to help you manage the symptoms of an enlarged prostate and increase your virility. 

SAW PALMETTO is a small palm tree with saw-like teeth – hence the name. it has been used as a traditional herbal medicine to relieve urinary discomfort in men with BPH and increase virility. In Europe, Saw Palmetto is recognized as being so effective at fighting a prostate disease that it is routinely prescribed by doctors. 

KOREAN GINSENG is one of several types of Ginseng commonly used in herbal medicine. The active compounds in Korean Ginseng are believed to be steroid – like components called ginsenosides. 

MUIRA PUAMA & GOTU KOLA. OUR PATCHES ALSO CONTAIN Muira Puama which contains beta-sitosterol is shown to help prostate health and Gotu Kola shown to be effective against bacterial prostatitis.

Using scientifically developed technology the patches deliver a steady dose over a 24 hour period.
Product Functions
Alleviate Symptoms Of Common Prostate Related Disorders 

Benign Prostatic Hypertrophy (BPH)

Reduce heat and damp 

Frequent Urination

Bacterial prostatitis 

Feelings Of Incomplete Urination

Prostatitis

Pain In The Loins And Sacrum

Pain In The Perineum

Urgent urination 

Painful urination 

Epididymis And Testes

Nonbacterial prostatitis 

Insomnia And Tiredness
Main Ingredients:
Saw Palmetto,Scorpio,Centipede,pseudo-ginseng,Sanguisuge,Vaccaria segetalis,radix sophorae flavescentis,Flowering herb,HERBA HEDYOTIS  DIFFUSAE ,borneol.peppermint